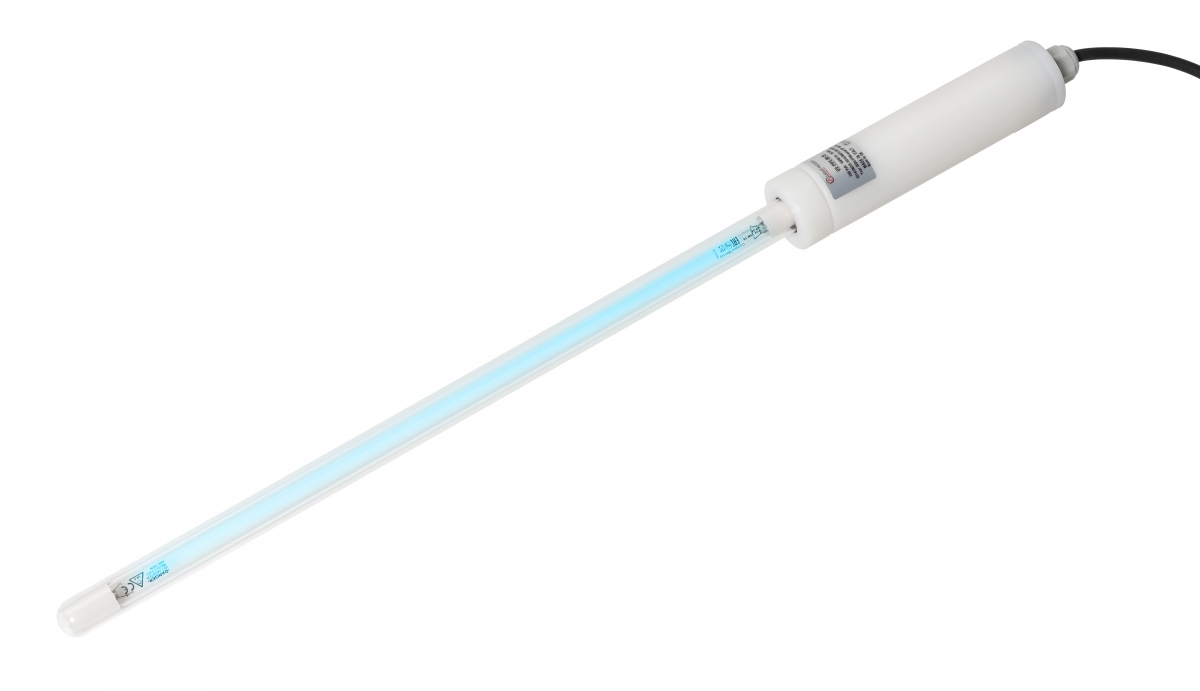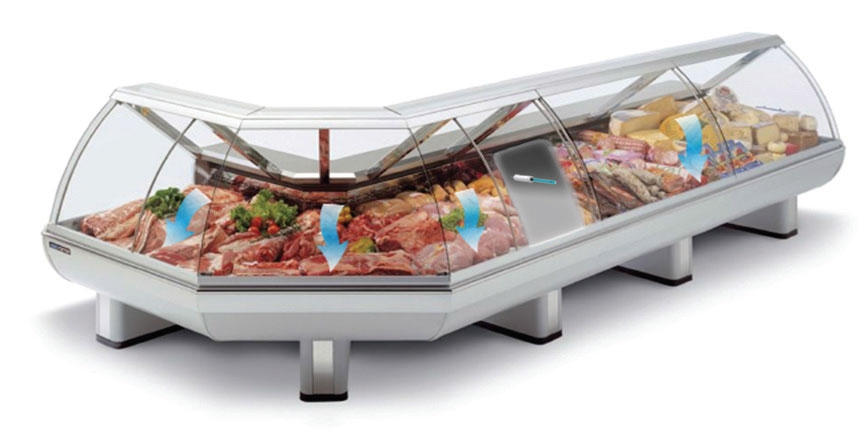 UV-PIPE-BV

is composed of:

The UV-PIPE-BV consists of a UV-C light emitter bulb protected by a pure quartz glass and a food PVC cylinder feeder. The whole is watertight (IP68).
Quartz also performs the very important function of protecting the UV-C pipe from low temperatures while increasing yield in the meanwhile.
In UV-PIPE-BV series, various UV-C powers and lengths are available, to meet the different use requirements.
For additional security, it is possible to set a position switch, which turns off the lamp when opening the premise, where the device is to be installed.
The UV-PIPE-BV is ready to use and does not require any special maintenance, except for the periodical replacement of the lamps. The UV-PIPE-BV is entirely manufactured in Italy, with high quality and extremely resistant materials.
UV-PIPE-BV
The UV-PIPE-BV is a specific ultraviolet ray system to be placed within the sales desks in order to purify the cool air circulating channel, which is then input in the display compartment.
Protection from food contamination of the food exposed on the sale counters from germs is one of the major issues for food outlets. A large percentage of products are withdrawn from the display counters for premature loss of freshness, or worse, for decay. The cause of this can be ascribed to microbes, such as bacteria, fungi, mold and spores, which propagate through the air and circulating within the sales desks, cause cross contamination between foods.
Germs come mainly from the surrounding environment but also from the same food. Examples include Mucor, which makes food, such as meat and cold cuts, become black, Aspergillus and Saccharomyces typical of baking products, penicillium, which form the common green/black mold, and, finally, some bacteria, such as Pseudomonas, all highly resistant to cold, and, so particularly difficult to remove.
The proximity of different products on the same counter (i.e. meats, cold meats, salads, cheese, delicatessen products, seafood, pastries, etc.) will cause cross-contamination.
UV-PIPE-BV works with direct radiation. In 2 - 3 seconds, it is possible to achieve the abatement of 99% of bacteria (Bacillus, Coli, ClostrIdium, Legionella, Vibrio, Salmonella, Pseudomonas, Staphylococcus, Streptococcus, etc.)
The installation is very simple, just insert the UV-PIPE-BV within the ventilation channel of the sales counter and plug it into the mains using the power cable coming out from the handle.
Download UV-PIPE_SpecSheet_EN
---
DISCOVER THE PRODUCTS